Add an entire
MARKETING

TEAM
WITHOUT ADDING A
SINGLE DESK OR STRESS

How We Work
Give up your stress, not your marketing.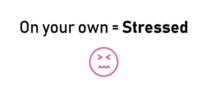 Your strategy lacks strategy. Marketing stinks and you HATE it
You're overwhelmed, unfocused, lost…just

blah

.

Succeed? You don't even know where to start.  

You struggle to gain traction, drive leads, and convert.           

You're stuck — focus on service, or build your brand? 

Business is alright anyway…so why bother?

Agencies are the worst. They just want your money.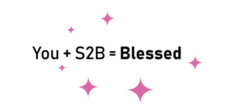 Your strategy? Whistling on your way to the bank and feeling at EASE.
You're sane again! And in control with a detailed strategy!

Your success is mapped out — just follow your marketing blueprint.

You're driving demand and conversions with top-of-mind tactics.

You can focus on offering great service while your brand grows.

You're at the next level — business is booming like never before.

You're free thanks to marketing pros who want you to succeed.
Your personal treasure hunters mapping your marketing success!
STEP 1
Discovery call
Tell us what's bogging you down.
Step 2
Stress & Overwhelm Audit
Let us see how you can boost revenue, improve efficiency, make more happy clients, and save your sanity.
Step 3
Proposal
Get a detailed report showing your step-by-step path to success.
Step 4
Onboarding
Hand us the reins to your online presence, brand items, and other technical stuff, so our project managers can steer you on course. 
Step 5
Delight
See exactly where you're going using your own project space.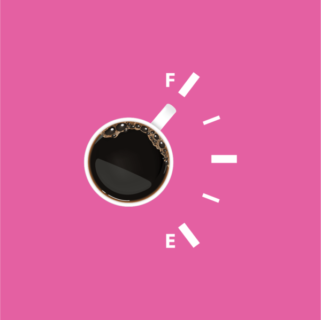 Text and email us whenever you need to
Get your weekly check-in chat with Shalimar, our mastermind CEO
Get past-and present-week updates
Review collateral before it goes live
See monthly metrics that we actually use to drive your success (no "set it and forget it" here)
Get results-driven marketing without adding staff, desks, or stress.
Discover why business owners love worry-free marketing
Truly the best! Shalimar and her team are absolutely the answer if you want to level up your business marketing. Whether you are just starting out with social or you are versed in it, they know exactly what to do to bring you to the next level. Professional and on their game! 💯
For many years I would start a marketing program, then stop when it got busy or I ran out of ideas. Working with Shalimar and the team From Stressed to Blessed Marketing has made our marketing completely turn-key. We are now pushing out consistent content for the first time in my 19-year career. S2B listened to our needs, then created a plan for us and it is now on autopilot. I will never give up on marketing again. Thank you!
Hiring the Stressed to Blessed Marketing Team is one of the BEST decisions we have ever made for our business, Shalimar and the team go over and beyond to make sure all of our marketing needs are met in the most timely and effective way. We have had a huge increase in business due to the constant updates, brilliant marketing ideas, and them keeping all current and past clients updated consistently. If you are looking for an ELITE marketing team look no further than Stressed to Blessed Marketing!
From Stressed to Blessed Marketing has been a huge game changer for my business. Shalimar and her team consistently provide the relevant, impactful content that I need to stay at the forefront with my clients and referral partners. They go above and beyond every time, helping me share unique, engaging material on many different platforms. Their consistency and dedication never cease to amaze me – thanks for always being there, S2B!
I could not be more pleased that I made the decision to work with Shalimar and the rest of the team at S2B to help elevate and improve my branding and social media presence. They are extremely talented, prompt, and attentive. They also provided a framework for best practices regarding posting on social media. If you could benefit from this type of guidance, do yourself a favor and give them a call.
Shalimar and Kaitlin did a FANTASTIC job for me with branding, marketing, advertising, and really getting my name and business all over the internet! They are very detail oriented, knowledgeable, and techy, and they do a great job! They also make it very easy, user-friendly, and organized when completed! Very impressed! I would recommend them to anyone looking to put yourself and your business out there for future business!