How We Work
Give up your stress, not your marketing.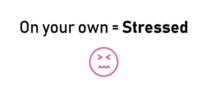 Your strategy lacks strategy. Marketing stinks and you HATE it
You're overwhelmed, unfocused, lost…just

blah

.

Succeed? You don't even know where to start.  

You struggle to gain traction, drive leads, and convert.           

You're stuck — focus on service, or build your brand? 

Business is alright anyway…so why bother?

Agencies are the worst. They just want your money.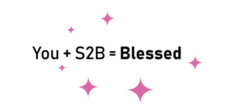 Your strategy? Whistling on your way to the bank and feeling at EASE.
You're sane again! And in control with a detailed strategy!

Your success is mapped out — just follow your marketing blueprint.

You're driving demand and conversions with top-of-mind tactics.

You can focus on offering great service while your brand grows.

You're at the next level — business is booming like never before.

You're free thanks to marketing pros who want you to succeed.
Your personal treasure hunters mapping your marketing success!
STEP 1
Discovery call
Tell us what's bogging you down.
Step 2
Stress & Overwhelm Audit
Let us see how you can boost revenue, improve efficiency, make more happy clients, and save your sanity.
Step 3
Proposal
Get a detailed report showing your step-by-step path to success.
Step 4
Onboarding
Hand us the reins to your online presence, brand items, and other technical stuff, so our project managers can steer you on course. 
Step 5
Delight
See exactly where you're going using your own project space.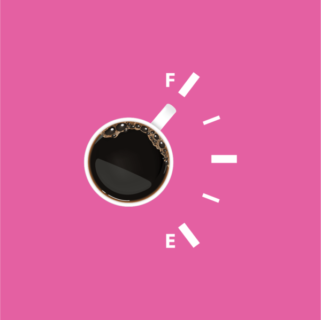 Text and email us whenever you need to
Get your weekly, 15-minute check-in chat with Shalimar, our mastermind CEO
Get past-and present-week updates
Review collateral before it goes live
See monthly metrics that we actually use to drive your success (no "set it and forget it" here)
Get results-driven marketing without adding staff, desks, or stress.
Discover why business owners love worry-free marketing
Shalimar is so knowledgeable with the technologies, whether it's Instagram, Facebook, Twitter, etc and she can speak about them to her clients that aren't tech-savvy but know how important these tools are to their small businesses. She has the natural talent with marketing, so combining these two skill sets is a natural for her. She's funny, a hardworker, and the perfect person to be your personal Chief Marketing Officer.
As a small business owner, I wear a lot of hats. Unfortunately, marketing is one of those areas that kept getting put off to the side. Frustrated at the idea of adding another thing to my already overflowing plate, I reached out to Shalimar and her team at S2B. Not only have they made my life easier, but I'm seeing immediate traction. Our most recent campaign generated over 100 inbound leads and I never lifted a finger. If you're looking for that breakthrough to get to the next level, stop reading and book a strategy session with Shalimar & S2B.
I met with Shalimar over the weekend to discuss my marketing needs. She gave me excellent tips and advice on what I should be doing to properly promote and advertise my business. She helped me to figure out my ideal client base, something that I didn't give much thought to before our meeting. I highly recommend that if you are a new business or even an established one that wants to either grow or obtain repeat business, "From Stressed to Blessed Marketing" and Shalimar can most certainly help with this.
Shalimar runs an excellent Marketing Company with her knowledgeable background in marketing, her amazing resources, and organization. I am very impressed by her work and the results I've seen. As a small single owner company, she has been a great help to my business.
I've only known Shalimar a short time, but in this time she has already made a huge difference in marketing growth for my small business. Her innovative ideas, knowledge of the changing trends and tireless work ethic make her a valuable asset to my business. I prefer to be out working with my clients, not working on the important marketing to get them, that's why I hired the S2B team to take some of that weight off my shoulders.
We love working with Shalimar and her wonderful team!  The help with social media has been fantastic!  I highly recommend them if you have any marketing needs.