Jeremy Bailey—Facebook Page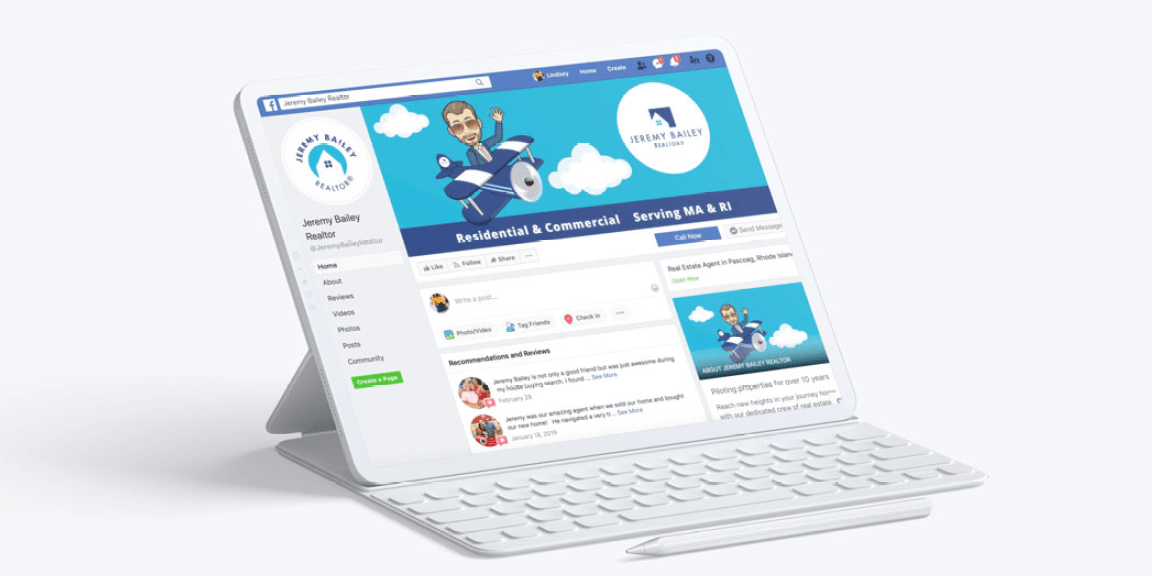 Realtor® Jeremy Bailey was ready to take his business to new heights. Before he could launch to the next level, he first needed effective social media branding. Since Jeremy is also a trained pilot, we incorporated fun elements of his personality into his Facebook branding. He now has a custom designed avatar and Story image, as well a custom written profile to help him land his ideal clients.
Want to discuss your project?
Book a free 30 min consultation