Marketing is and has always been important for businesses. This is especially true for the real estate and mortgage industries. It is an important strategy that many real estate agents and mortgage brokers often overlook when dealing with the ins and outs of their respective industries. But what they may not always consider is that marketing is what can take their business to the next level.
Many real estate agents and mortgage brokers don't invest enough time or money in their marketing efforts. Agents and brokers who aren't tuned into the importance of marketing are missing out on a lot of benefits and opportunities to grow their business and dramatically increase their revenues.
Maybe they think that just having a website is good enough. It's not! You need to be able to convert the people who visit your site into leads and clients; to accomplish that, you need to make an effort to learn more about marketing to make the most out of it.
One key tenet of successful marketing is that it is not a once-in-a-while thing that gets focused on when you're looking for a business. For marketing to be successful, it must be a consistent, ongoing, every day of the week effort. In today's digital world, creating imaginative content which is both consistent and interesting is essential for maintaining and developing your client base. And it doesn't matter what kind of business you're in.
To illustrate the point, we will give you five reasons why you should never stop marketing.
1. Marketing Is an Effective Way of Engaging Clients
Your business must engage its prospects and past clients, and marketing is the means to keep the conversation going. Engaging clients is different from pushing your offers. Engaging involves supplying your clients with relevant information about your services and business. This is accomplished by creating fresh content regularly.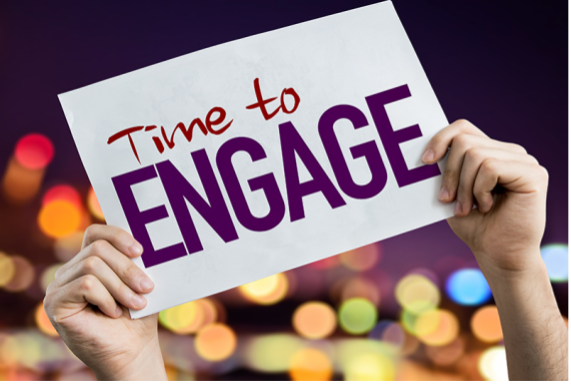 Tell your clients what they don't know, and your marketing will give your prospects and clients a sense of belonging by actively engaging them. Not to mention that audience engagement equals more views for you, which equals more business.
Social media is one of the best platforms where you can engage your clients. Some organizations use short videos and other humor-laden tricks to engage their customers. Recently we published a blog where we discussed the many benefits to your business of social media marketing.
2. Marketing Creates Awareness of Your Brand
When prospects know who you are, they naturally become more interested in working with you because they recognize that it's easier to trust a business when they have some knowledge about what the company is all about. Effective marketing creates an awareness of your real estate or mortgage business and your services.
Marketing is essential because it helps build the company's brand. This enhances your business' visibility and makes it easier for potential clients to find you. By marketing online through social media, blogging, or videos – to name a few marketing avenues – you can become more visible to more clients in the market.
3. Marketing Builds a Relationship with Prospects and Maintains Your Reputation
You already know that the growth of your business is positively connected to your business's reputation. Therefore, it's fair to say your reputation determines your brand equity. And a majority of marketing activities are geared toward building the brand equity of your company.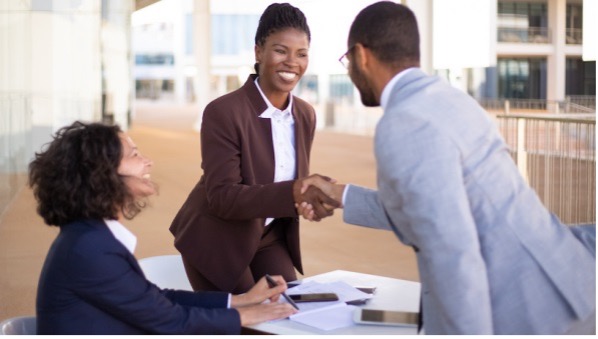 Your business's reputation is built when it effectively meets the expectations of its clients. This leads to your business being considered a responsible and valuable community member. Marketers use effective communication, branding, PR, and CSR strategies to maintain a business's reputation.
This helps your business build a positive relationship of trust and understanding with your prospects and clients. And, you already know that loyal clients will have the confidence to do future business with you and refer their friends and families to you. In the long run, this trust makes your commercial activities more profitable.
4. Marketing Helps Your Business to Sustain Relevancy
Most businesses assume that they will always remain the client's favorite brand. This is the wrong mindset. You need to find ways to remain at the top of the client's mind. In a recent blog, we discussed several ideas for small business marketing that can help you create and put a winning marketing strategy in place for your agency or brokerage.
Just as in your personal life, every relationship needs to be maintained. Don't make the mistake of taking this relationship for granted. Marketing helps your business sustain a good relationship with clients and prospects by helping you remain relevant.
5. Marketing Helps to Boost Sales and Creates Generates Revenue Opportunities
Marketing utilizes different ways to promote your products or services. Once your services have been advertised, they're already on people's radar, increasing your chances of selling to more prospects.
You'll begin having options as your marketing strategies generate more leads, prospects, clients, and revenue opportunities. More options will give you the grit you need to penetrate new markets and find new opportunities.
And, without your knowledge, your happy clients will become your brand ambassadors. They will spread the word, and your sales will start to increase. Without investing time and money in marketing, you will be forced to continue working with a limited number of clients, which may not sustain your agency or brokerage in the long run.
Well done marketing often results in growth for your business. If you successfully educate clients, keep them engaged, create a strong reputation in their minds, and smartly sell to them, your business will most likely do well.
Marketing is how you attract those clients in the first place.
To Summarize
Marketing is important for all businesses – and the real estate and mortgage industries in particular – because marketing maximizes the benefits of exposure. It gets your name out there and helps prospects and clients feel more comfortable during the decision-making process by providing them with information about your company which can lead to more business for you.
From Stressed to Blessed Marketing specializes in creating and implementing marketing strategies designed to get you results. Book a call today with our CEO & marketing mastermind, Shalimar, and learn how we can help you grow your business.