What You Need to Know About Hidden Likes on Instagram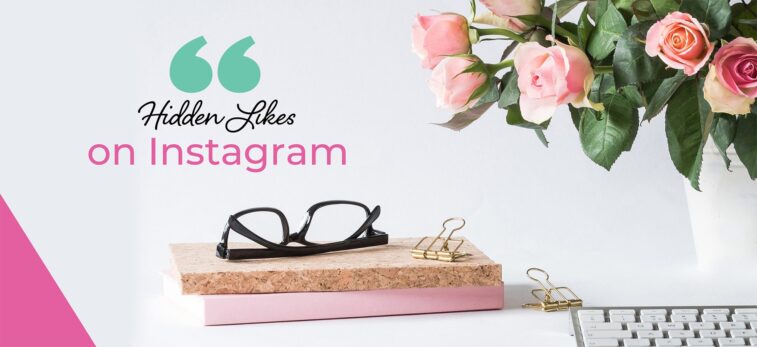 Get ready for something new — hidden likes on Instagram.
Yep, the social platform is hiding the number of likes you see on each post. It started last month in the US as part of a test to learn from the platform's global community, and the change was already rolled out to users in Australia, Brazil, Japan, and other countries.
It's kind of a big deal, so stick around to find out why they're hiding likes and what it means for you.
Hidden likes on Instagram — why they're doing it
Hidden likes on Instagram address some big concerns for users, the biggest of which are mental health and social pressure. The platform wants users to feel more free to post, especially younger users in Gen Z. Instagram CEO Adam Mosseri says that the idea is to "de-pressurize Instagram" so people can focus more on connecting with each other and their communities.
What's the big deal about hidden likes on Instagram?
People and businesses often use likes to gauge how much they're killing it on Instagram. Sure, it's an easy number to focus on, but the problem with that is that likes aren't an accurate measure of engagement.
To be blunt, likes are a vanity metric. They don't show how many real conversations you're having, or how many people find value in your content. They simply show the number of people that react to a post. This can put a lot of pressure on users to get as many likes as possible or to avoid posting altogether.
A lot of times, people throw creativity out the window and post only stuff that's worked in the past. Unoriginal and uninspired content floods your scroll, because likes put so much weight on numbers, comparisons, and competition.
Creative expression takes a back seat to "I gotta get those likes."
What's great about hidden likes on Instagram?
You can focus more on how you're gonna stand out!
For real, though. As a business, you need to innovate. Otherwise you'll cease to exist.
If you're posting only for likes, you'll get caught up in the competition and think it's ok to post imitation or copycat content. You won't REALLY resonate with your audience. People just won't like you as much (ironic, huh?)
Now, it's more important than ever to connect with your followers, which means it's your #1 priority to share authentic content! And because you're serious about growing your presence, here are some tips to help you use Instagram features like a pro and start posting awesome content.
There's no "likes" count judging everything you share. You're free to post with more intent, more meaning, and more impact.
You'll have to think hard about what actually works to get followers engaged.
Because Instagram's algorithm will now emphasize the real relationships you have. Things like comments, direct messages, calls, emails, and other interactions carry more weight now.
If you want to check out critical metrics, use the Insights feature (you need to have a business account). Just tap the menu icon and go to Insights.
Consider how you're gonna truly add value so followers will love to interact with you. If you get stuck or can't think of good ideas, just ask yourself questions specific to your niche and audience, like (these are for realtors):
How are you going to make your latest property listing irresistible? (and make sellers want to work with you)

What DIY tips will you share to become invaluable to homeowners?

How can you inject personality into your videos to engage, inform, and grow your audience?

What unique buying or selling stories will hook followers?
So now that you don't have to really stress about likes (you can still access them, more on that in a sec), you can make your Instagram presence all about connecting with and helping your audience. And when you think about it, that's a really good strategy to help your business take off.
What if you wanna check your Likes every now and then?
If you're curious, you can still view likes. But only likes that are on your posts.
To see them, go to the post and tap "others" under the post. That takes you to the Likes page where you can see the total number of likes and who they're from.
Get your quick & easy start on Instagram
If you want to get started with your own fresh-to-death Instagram (especially if you're a realtor), check out Instagram Quickstarter. It has LITERALLY everything you need to get going on Instagram right away. Best of all, it helps you launch the quick and easy way, and keeps you focused on what's really important to Instagram success.
Keep checking back for more helpful posts about how to make the most of your social marketing. We'll cover all the popular platforms, like Instagram, Facebook, LinkedIn, and others.
Smiles,
Shalimar