These Big Facebook Changes Affect Everyone in Real Estate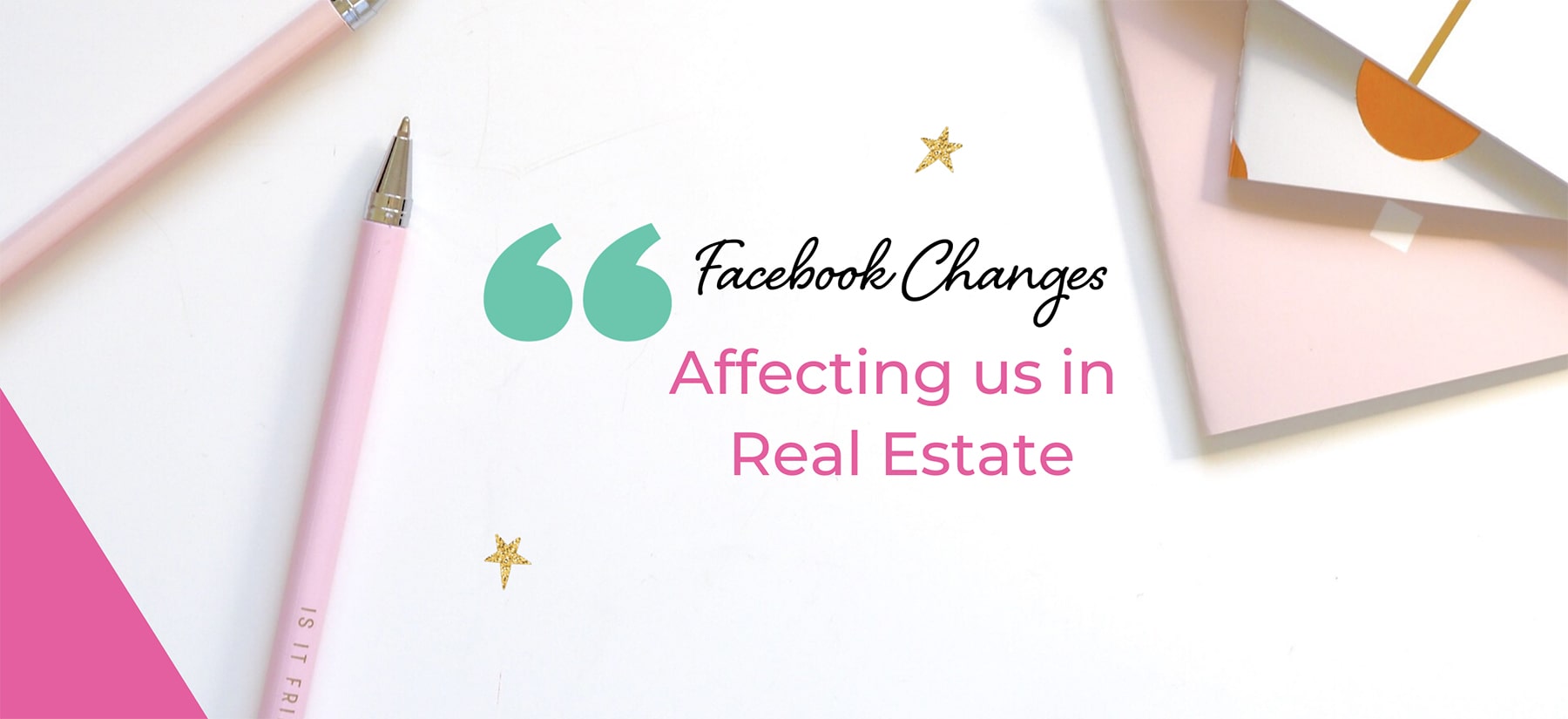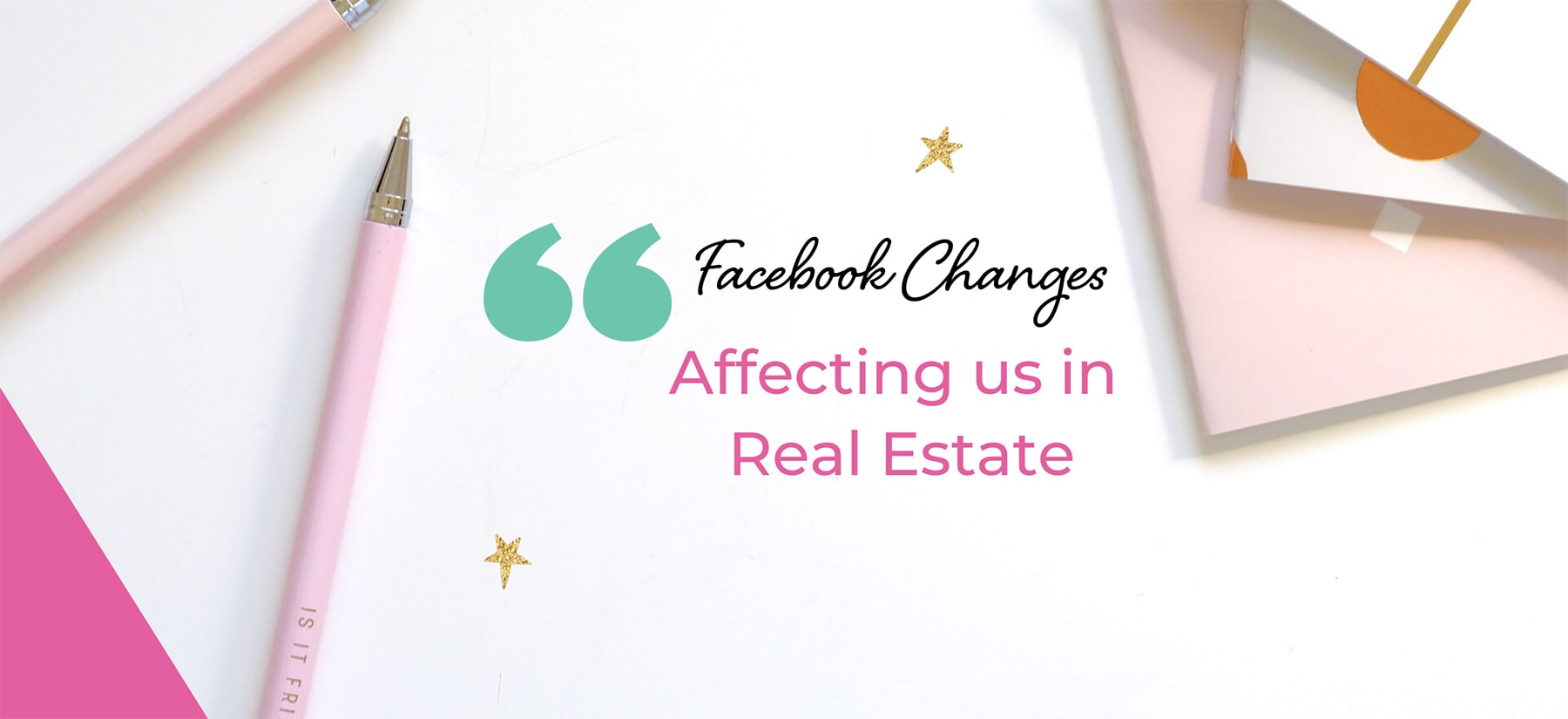 Facebook is changing things up again. This time it's got to do with what they allow in marketing and advertising. And yes, it directly impacts those of us in real estate.
When you log into your Ad Account, you'll see this alert at the top of the page:


Long story short, it's telling you that Housing is now a "Special Ad Category."
To make things even more interesting, they're removing targeting options for ads in this category. Say goodbye to targeting based on age, gender, and zip code.
Bummer, right?
I'm going to show you how to comply with the new rules so your account doesn't get shut down. And because I love helping you out, I'll show you what to focus on so you can make successful Facebook ads that don't rely on targeting. 
But first, how do the changes affect us?
You need to pay attention to two things: the Campaign Level, and the Ad Set Level. Here's what you can do to comply with the new changes:
Campaign Level: This is a big one! When you go to the campaign level and click Edit, this "Special Ad Category" prompt appears. Check the box for I'm creating a campaign for ads in a Special Ad Category.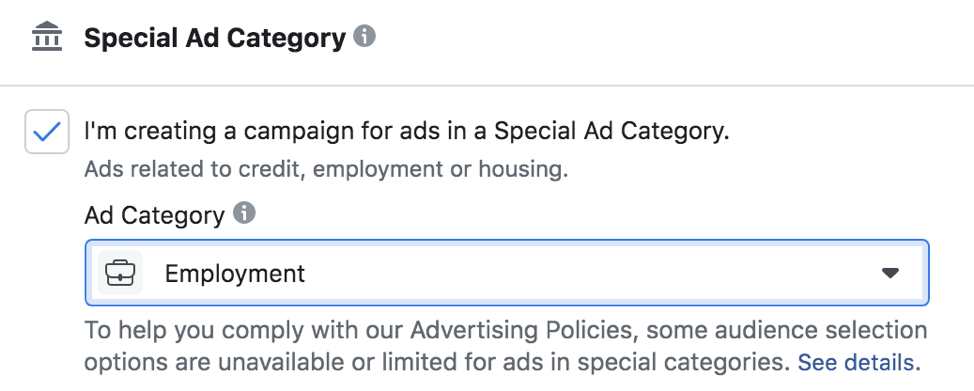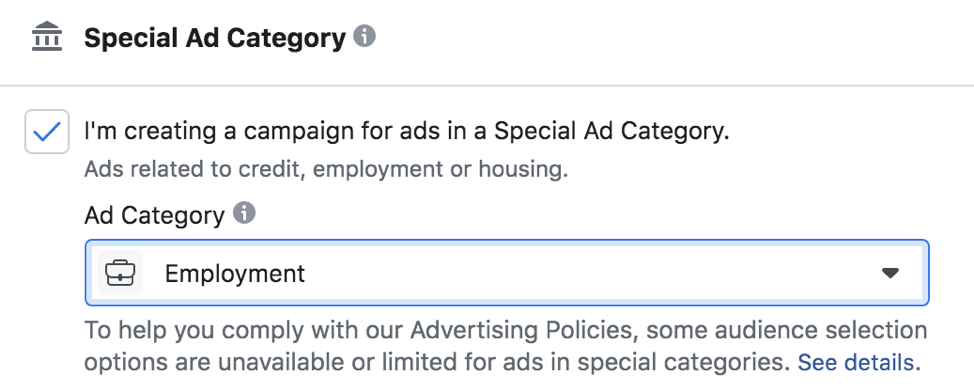 Check it. Really. No, really, you have to. Got it? Good.  
Now for the last step. Use the Ad Category dropdown and select Housing.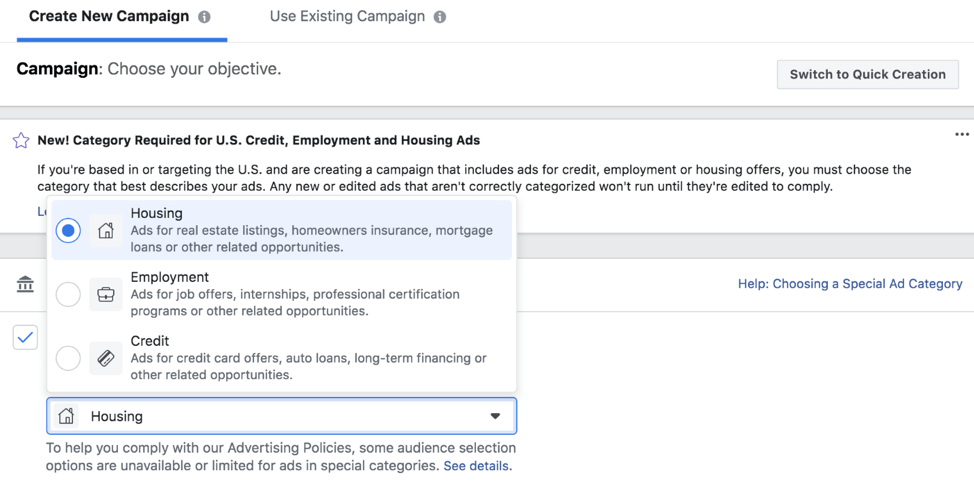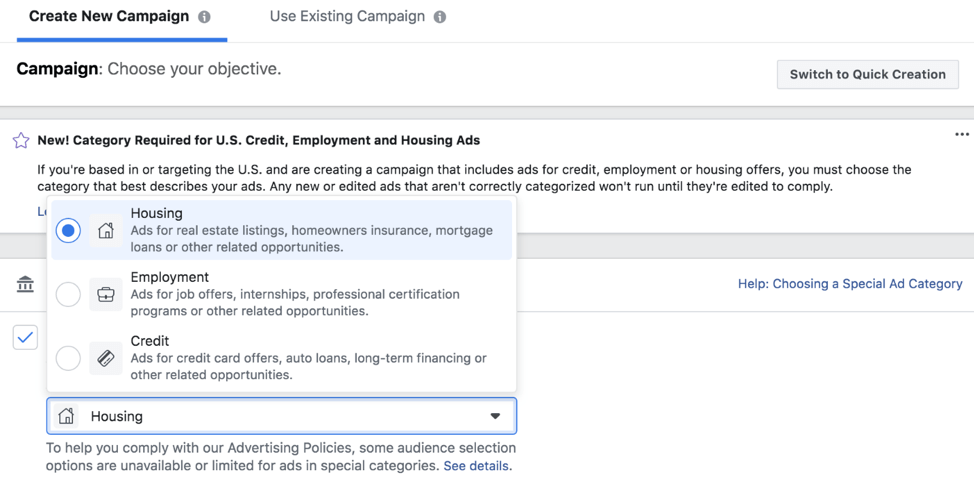 REMINDER: I know it's not super awesome, but you have to comply with these rules. Otherwise your account gets gone. And that's way less awesome.
That's it! Now you're all set on the campaign level.
Ad Set Level: This is where you'll see the new limitations to targeting. All that stuff I mentioned earlier is, well, a lot different now.
You can't target based on Zip Code anymore. Instead, you use "area" targeting. Basically, you choose a spot and then specify a radius (in miles) around that spot. This is the area your ads will target. 
Also, you can't change Age or Gender, and when it comes to detailed targeting, there aren't as many options as before.
How do you make successful ads?
We can agree that targeting is pretty cool, and these new changes are kind of a pain. But I like to look at the silver lining.
Now, Facebook's algorithm focuses more on what's actually in your ads. Your Ad Creative.
That means that the content and message are more important than ever when it comes to getting in front of the right people.
The algorithm looks at a user's interests based on their activity, and then tries to show ads that match those interests.
So, make your ads great by focusing on your Ad Creative. That'll make it easier for Facebook's algorithm to match you up with the right audience.